Africa shines whether we notice or not,
but this week a lot of people have taken notice. Because a
Kenyan runner ran a marathon course in Vienna in under two hours.
Not just barely under two, but he hit the goal with 20 seconds to spare.
Eliud Kipchoge
, age 34, from Eldoret the running capital of Kenya, went 26.2 miles in 1:59:40.2. That's averaging four-and-a-half minute miles, 26 times. That is something no human being had done, something humanity was not even thought capable of doing. And in his understated Kenyan way, his words and life give rich meaning to his accomplishment. He talks about teamwork, about discipline. He has a wife and three kids. My favorite quote:
"I believe in a calm, simple, low-profile life. You live simple, you train hard and live an honest life. Then you are free."
Eliud Kipchoge, from Google images
This week as well, the
Nobel Peace Prize was awarded to an African.
Ethiopian Prime Minister Abiy Ahmed Ali
has used his position to seek
peace with neighboring Eritrea.
The Nobel committee noted that he and his Eritrean counterpart President Afwerki accepted an internationally mediated border demarcation, which enabled them to definitively abandon their 50-year history of conflict, which had flared 20 years ago into all-out war claiming tens of thousands of lives. He has stood up against corruption, championed press freedom and women's representation in government. The challenges for such a large, diverse country where poverty plagues progress remain. But we hope Mr. Ahmed's work will inspire conflict resolution across the region.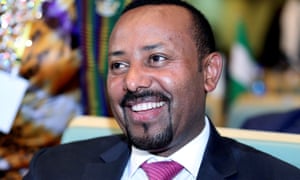 Abiy Ahmed, from Nobel site
While the
Ebola epidemic
in the DRC is far from over (3204 cases, 2142 deaths), we have had some glimpses of good news in the last two months. First, a vaccine that has proven effective in limiting secondary spread. And second, the trial of experimental treatments reached statistical significance, so that we can no longer call this an untreatable or incurable disease.
Ebola now has a treatment
. This involves
collecting antibodies from the serum
of Ebola patients and reproducing them to treat others, an idea that began with
Congolese physician Dr. Jean-Jacques Muyembe
, the director of the National Institute for Biomedical Research. He is a virologist who was part of the team that discovered the virus, and has worked in every Ebola epidemic Congo has had. He called living to see his ideas take root and produce life-saving treatments "the achievement of my life."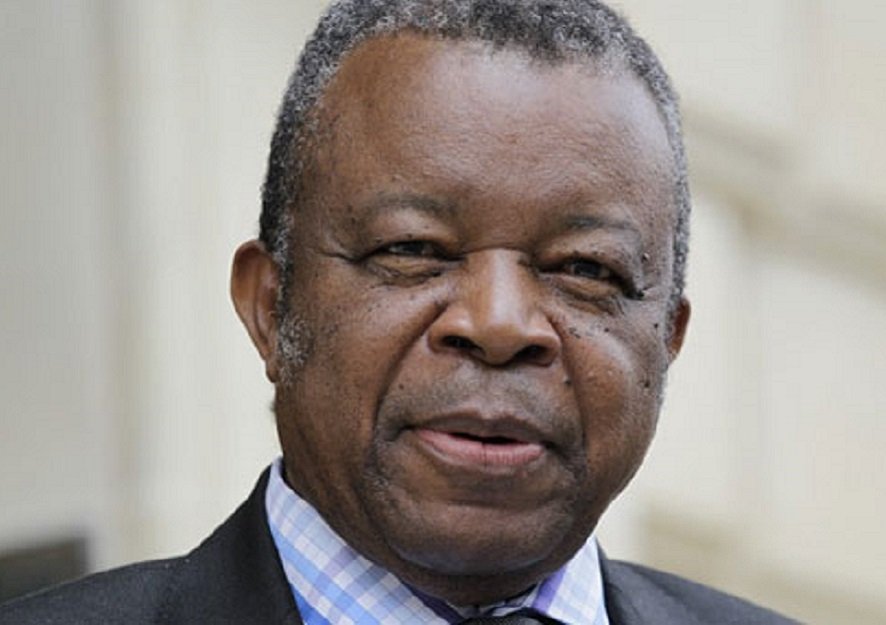 Dr. Muyembe, from link above
Three men whose recent achievements rival and surpass any in history. Physical strength, moral fortitude, brilliant thought. But the Shining of Africa story would not be complete without a nod to the
mothers of this continent
. Because soon a slight majority of all children in the world will be African, in spite of the inherent dangers of childbearing on a continent with the least access to safe delivery care. Behind each of those men, beside them, are women who risked their lives without knowing their baby would change history. Women whose physical strength bore them, whose moral fortitude formed them, whose wisdom guided them. And in Kenya, Ethiopia, Congo, Uganda . . . there are today's unsung heroes washing clothes, cooking over fires, hoeing a living out of the earth, carrying children, paying school fees, kneeling in prayer. Women giving advice, giving up their own meals for their children's hunger, teaching stories and proverbs, believing in the future. Mothers who at great personal sacrifice enable the world to be blessed with Africans. This is the continent of life, the continent that has seeded and nurtured the others.
These are a friend and colleague, a patient, and a neighbor. They are not likely to have newspaper stories, prizes, or cheering crowds.
But they and the millions like them are the true foundation of Africa's shining,
and you'll see them again seated with Jesus at the final banquet of honor.
**
Edited to add a
Kenyan woman breaking the marathon record
for women this week too!!
Brigid Kosgei, 2:14:04!!
https://www.theguardian.com/sport/2019/oct/13/brigid-kosgei-world-marathon-record-paula-radcliffe-chicago
At this rate it's hard to keep up with Africa . . .